Overland Flow Certification
HYDRALINC is Australia's leading consultancy in the investigation of overland flow. We have extensive experience ranging from small building projects to large subdivisions. Our staff have worked directly with several Councils in developing their overland flow maps, so we know our stuff.
HYDRALINC takes a staged approach with overland flow assessments. In many cases the flood extent shown by Council will be conservative due to the exclusion of underground pipes. Therefore an initial verification may show that your development is not affected to the extent envisaged.
We provide competent overland flow reports certified by a qualified engineer (RPEQ). Our state-of-the-art 2-dimensional technology provides greater certainty in design and potential savings in construction costs. Don't risk project delays or a Council Information Request – get it right the first time.
Contact us today for a no-obligation quote.


Existing Dwelling within Council Flow Path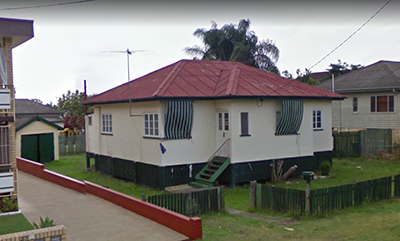 Overland Flow Assessment
Townhouse Development with Undercroft


1What is overland flow?
The exact definition of "overland flow" varies between Councils. Overland flow occurs after heavy rainfall events, and is most often the water which concentrates and travels overland before entering a waterway or piped stormwater system. The example figure shows overland flooding in a residential catchment. Overland flow can be unpredictable and lead to property damage, and therefore must be carefully managed.
Managing Overland Flow
State Government requires Councils to manage the risk of overland flooding through planning and development controls. For example, a new building development should be protected from overland flooding, and overland flooding should not be worsened on adjacent properties due to the development. In some cases a new building may need to incorporate an undercroft to allow for the passage of overland flow. In other cases overland flow can be managed through careful design and landscaping.
Overland Flow Assessments
HYDRALINC has undertaken the following overland flow assessments since August 2012:
Dundowran Beach, Fraser Coast Region
Bellmere Road, Moreton Bay Region
Bauer Street, Somerset Region
Learoyd Road, Brisbane City (Review)
Glen Street, Brisbane City
Thompson Esplanade, Redland City
Lake Road, Logan City
Mayflower Street, Logan City
Pindari Street, Logan City
Mallee Drive, Logan City
Bramston Street, Logan City
Pimpama Village, City of Gold Coast
Maudsland Road, City of Gold Coast
Dowling Drive, City of Gold Coast
Dutton Street, City of Gold Coast
Kenny Drive, City of Gold Coast
Olsen Avenue, City of Gold Coast
Gladys Street, City of Gold Coast
Pomona Terrace, City of Gold Coast
Vona Place, City of Gold Coast
Pengana Street, City of Gold Coast
Kumbari Avenue, City of Gold Coast
Stoke Lane, City of Gold Coast